#CEO communication
#Communication consulting
#Press work
#Public Relations
#Reputation management
IMMOCATION.DE or: LEARNING REAL ESTATE.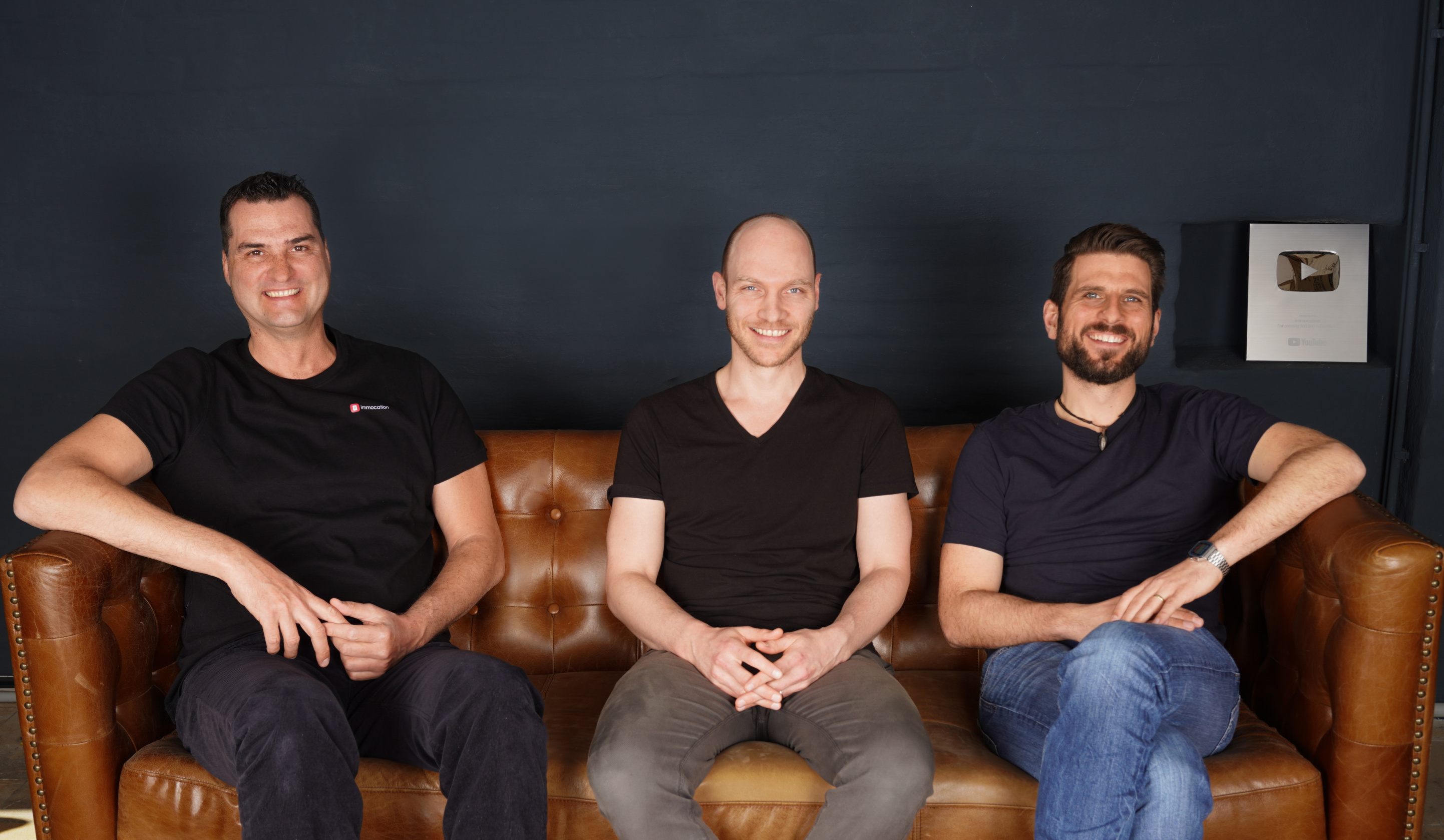 The aim of the Munich real estate company is to support as many people as possible in establishing a wealth base using real estate. In order to increase the visibility of the corporate brand, the most important target groups (customers, competitors, investors, etc.) must be penetrated in a highly competitive market environment. The key challenge right from the start was exploiting aggressive marketing strategies to assert themselves against established competitors. Using specialist and top media to prioritize their industry expertise over product-oriented competitors was the main strategic focus.
The strategic pillars were the analysis of any and all burning topics and ad-hoc reports in the real estate sector. With these most solid of foundations, the expertise of immocation managing director Alexander Surminski was transformed into credible, easily digestible messages. Communicative USPs were thus launched for the proactive analysis of current studies and analyses (e.g. on purchase and rental prices, high inflation, etc.). This approach optimized the bilateral cooperation between the agency and the customer and provided full transparency with regard to working methods and the associated high-quality output.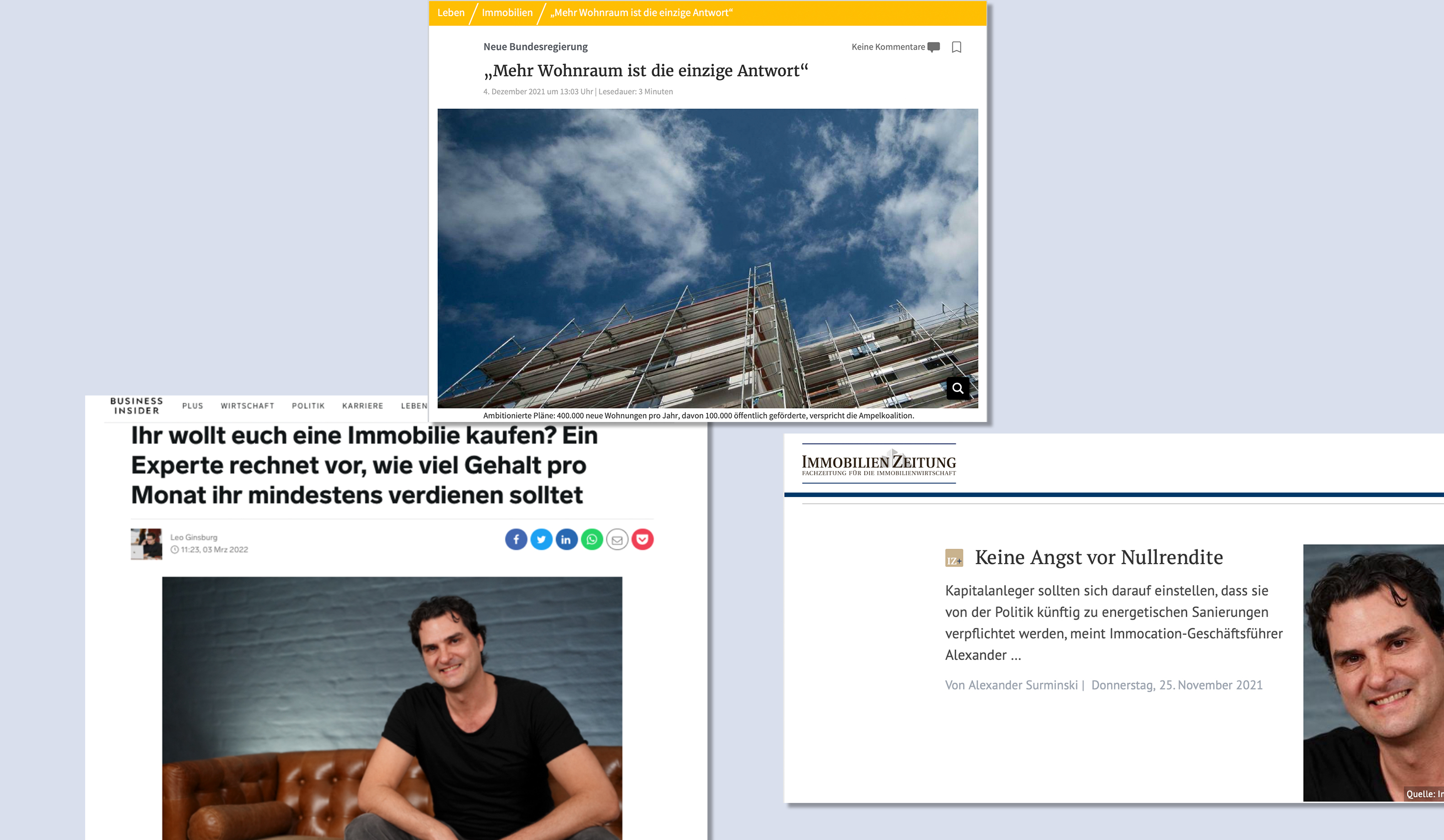 High-reach and the targeted, market-oriented positioning of the CEO of immocation.de,  based on regular placements in the most relevant specialist and major media within the German-speaking area, were the cornerstones. In addition to the resulting increased visibility of immocation.de, positive quotes and companies could be established within an expert readership and the coexistence of product-driven marketing strategy and advertising-free placements could be guaranteed. Thus, the simultaneous acquisition of new customers and the status of an indispensable expert for the most relevant industry dynamics were consolidated.