Interview: Shoepassion – rethinking shoe sales?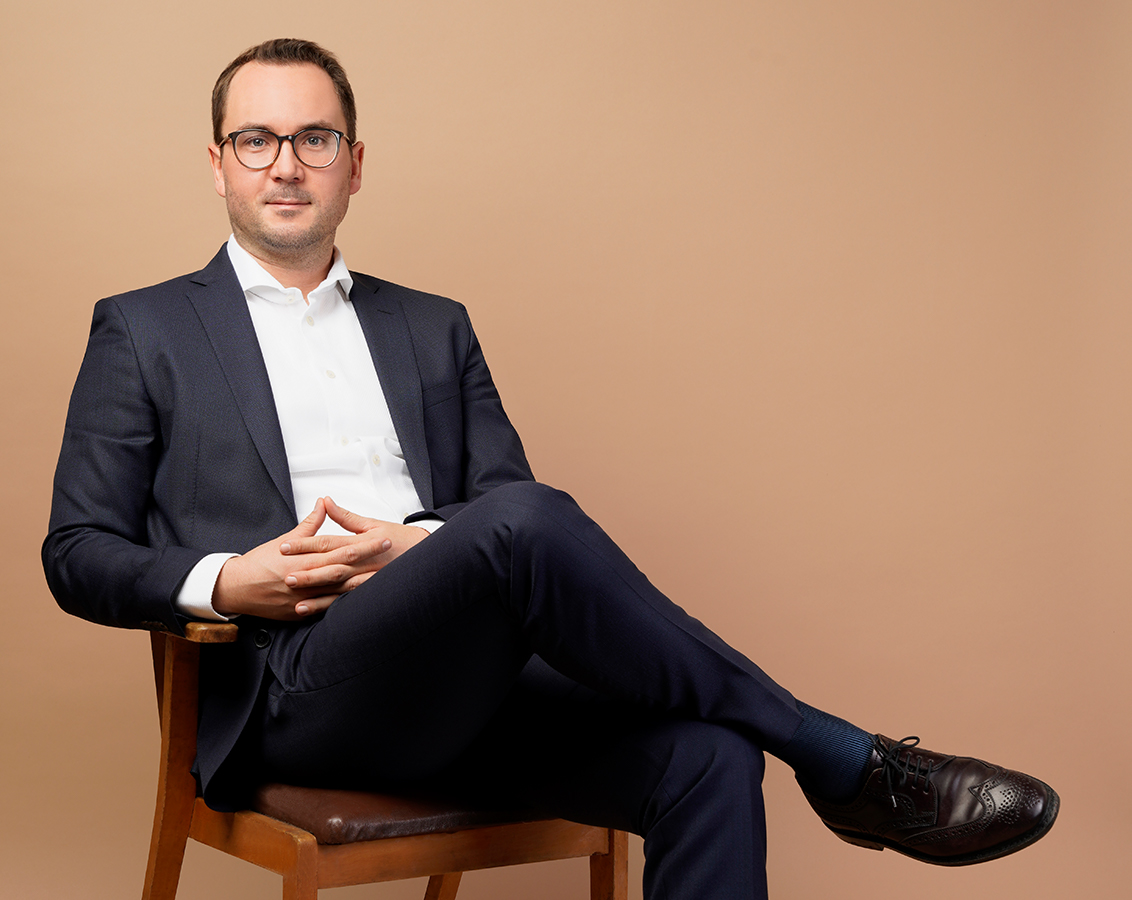 Björn Henning has been CEO of Shoepassion since 2019. The company is known as a premium boutique platform for shoes "made in Europe" and, in addition to its high-quality products, also impresses with an innovative corporate approach. We spoke to the CEO about his career, his communicative approaches and goals.
IN RECENT YEARS, SHOEPASSION HAS SEAMLESSLY AND SUCCESSFULLY DEVELOPED FROM A BERLIN START-UP TO AN ESTABLISHED SHOE COMPANY. WITH THE EXPANSION OF STATIONARY RETAIL IN GERMANY AND AUSTRIA, YOU WERE ABLE TO UNDERLINE THE POTENTIAL BEHIND YOUR VISION. HOW DID YOU SUCCEED?
We work with haptic products, our customers wanted to be able to experience our quality and fit at a stationary location very early on. With the opening of the first store in Berlin, we saw how high the demand truly was. One by one, we looked at the cities in which we achieved the largest online sales and gradually opened stores there. A lot of personal engagement has been invested and we work according to the credo of "learning by doing".  In the end we received great results and were able to save a lot of money in the implementation.
THE EXTERNAL PRESENTATION OF A COMPANY IS DECISIVE FOR SUCCESS. WHICH FACTORS HAVE RESULTED IN THE CONSTANT GROWTH OF YOUR AWARENESS AND WHAT ROLE DID COMMUNICATION PLAY?
The uniqueness of our approach meant, I think,  that we quickly gained a lot of fans in our genre. The concept of having high-quality leather shoes made in Europe with European materials, selling them directly to end customers via the internet and offering unbeatable value for money was still very new in 2010. Today we have a much wider range; and many more competitors. However, we have remained true to our core principle, and that is what still makes us special today.
THE FASHION INDUSTRY IS CONSIDERED VERY DYNAMIC AND LIVES FROM ITS EXCLUSIVITY. WHAT HAS CHANGED IN RECENT YEARS AND WHAT DOES THIS CHANGE MEAN FOR PUBLIC RELATIONS IN THIS SECTOR?
We have always seen ourselves as being alternative, on the flip side of the fashion industry, with its traditional fast pace. We embrace timeless designs and longevity. Of course, this has its price, but our customers see this as an investment. You come to us when you want to really treat yourself to something lasting. With this orientation we have been and remain truly convincing in the fashion world.
RETAIL HAS BEEN HIT PARTICULARLY HARD BY THE COVID-19 PANDEMIC. DO YOU THINK THAT EVEN GREATER ATTENTION NEEDS TO BE PAID TO BUSINESS COMMUNICATION AT TIMES LIKE THIS?
The pandemic has brought with it great uncertainty. Communication has been tremendously important at this time. We have maintained permanently close contact with our customers, employees and suppliers in order to be able to react to the rapidly changing demands and conditions of the various orders and decrees.
HOW HAS THE PANDEMIC AFFECTED YOUR BUSINESS MODEL?
We are traditionally strong in classic business fashion. This segment has suffered particularly badly from the pandemic and, in our opinion, will not regain its former strength anytime soon. We believe that elegant looks and the desire to dress up are coming back, but with more innovation and extravagance. Our new Henry Stevens brand will enable us to be active in precisely this area.
FINALLY, A LOOK INTO THE FUTURE: WHICH GOALS DOES SHOEPASSION HAVE FOR 2022?
We hope that the war in The Ukraine will end quickly and we will have peace in Europe again. And we can't forget that the consequences of  Covid cannot yet be consigned to the past – we are in a transitional period. Next winter will definitely be a whole new challenge. At the same time, we see strong growth impulses in our new brands Henry Stevens (Modern Classics) and N91 (Lifestyle) – especially in the women's segment, although Shoepassion has traditionally been more of a men's concept. We are thus confident that, in addition to the recovery in our core business, we will be able to develop well in these new areas, provided that the conditions in the political and economic framework allow it.